PIARA Community Outreach and Development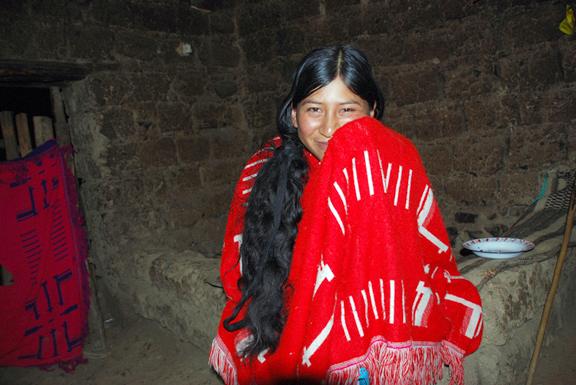 Outside of the cities, the rural countryside of highland Ancash, Peru is made up of Quechua-speaking farming and herding communities. Working within these communities in the Province of Huaylas has brought to our attention the challenges many rural Ancashinos face in their daily lives. An important goal of PIARA is to identify specific development issues of importance to the communities we work with and find ways to make a difference for the future. The issues are many and are associated with a sustained state of poverty: education, infrastructure, and health are the main areas in need of attention and improvement. PIARA is actively collaborating with these communities to address these concerns.

Educational Resources

School teachers and parents in all parts of rural Huaylas express the need for a variety of educational resources that are not provided by state and local governments. These include paper and art supplies, but most importantly books, workbooks, computers, and other learning materials. Having a local library, even a modest one, can drastically expand the education experience of rural children and inspire students to continue reading and learning after their education ends at age sixteen, or in the case of Hualcayán where no secondary school exists, at age twelve.
PIARA is currently accepting donations to purchase needed educational resources for rural schools in Huaylas, Ancash. In the summer of 2013, PIARA completed its first community library in the village of Hualcayán (District of Santa Cruz). The Hualcayan Community Library has many resources for both for children and adults. The library features not only books, but computers, a projector, and a wide range of media for group activities and workshops. We purchased various books ranging from world and Peruvian literature to science, history, self-help, industry and production, and language-learning, as well as encyclopedias and dictionaries for all ages. We designed the library as a place where community members come to learn, strengthen their families, and become inspired. See pictures of the inauguration during the 2013 Hualcayán Cultural Festival here.
Donations permitting, we are also planning to start a small computer lab at Hualcayán and conduct educational classes on how to use them. As part of this, we will be working with schoolteachers - who have little computer training - to teach them how to use the computers they already have and help them design classroom projects for the students so that they can attain at least minimal computer skills by the time they finish primary school.
Finally, PIARA has formally teamed up with Students Without Borders, and together we will initiate a STEM (Science Technology, Engineering, and Mathematics) program through an international program between high school students in Colorado and students from three high schools in the Province of Huaylas: Hualcayán, Tzactza, and Caraz. The goal of this program is to create new technology and future leaders through innovative collaborative projects, better curriculums, and global awareness.
Heritage Preservation

Another important issue PIARA has identified is a general lack of information and misunderstanding of the archaeological remains that form part of many communities' landscape. These remains are a testament to the rich cultural history of their ancestors, yet they are currently under grave danger of complete destruction due to the constant need for more agricultural land as communities grow. However, not only are these archaeological sites important to preserve for their historical value, but many of these archaeological remains are valuable economic resources that have the potential to bring in revenue through tourism.
In the Callejón de Huaylas there is already a constant flow of international tourists who come to trek in the Cordillera Blanca and Cordillera Negra mountain ranges. If the communities living near archaeological sites understand the benefits of taking care of their heritage sites, there is great potential to combine the adventure tourism that already exists with archaeological tourism.
For these reasons, PIARA finds it important to conduct ongoing heritage education projects. Talks, presentations, and even informal conversations serve to communicate the importance and benefit of site preservation. We also understand that the youth are the future caretakers of their communities, and therefore we focus heavily on education projects in the local schools.
We are currently working with the school teachers of Hualcayán, carrying out workshops with school children. These workshops include on-site explanations of excavation units, hands-on lab time with artifacts, and visual presentations. Older youth spend their time working as our excavation and laboratory crew in order to learn the science of archaeology and better understand the objectives of our project. These workshops and work experience serve to educate and inspire the next generation to find creative ways to keep their heritage alive. These opportunities are important for the ongoing education of Hualcayán youth, particularly as many children do not even complete primary school.
We are also committed to empowering youth and young women, and the majority of our workers are young women and mothers. These vibrant, intelligent women express a strong interest and pride in the discovery of their ancient past. They are also content to gain economic leverage in the household by bringing home a modest paycheck each week.

PIARA directors Rebecca Bria (Vanderbilt University Anthropology) and Elizabeth Cruzado Carranza (UNMSM) are formally collaborating with Dr. Robert Connolly, the Museum Studies Graduate Certificate Program and the Chucalissa Museum at the University of Memphis to develop a formal curriculum in heritage preservation specially designed for the school teachers in Huaylas, Ancash. This educational program is the first step towards the creation of community museums with strong educational components in Hualcayán and Pariamarca.
Health and Wellness

In 2014 PIARA will be bringing health and wellness professionals to attend to the many health-related issues in rural Huaylas, Ancash. Individuals in these rural communities suffer chronic illnesses, and local health care administrators - when available - are not properly trained. This leads to inadequate or incorrect healthcare advice and treatment. Even simple infections often turn life-threatening. In addition, many people, particularly women and children, experience sustained emotional pain associated with domestic abuse. PIARA hopes to find sustainable solutions for these problems by inviting Peruvian and international health programs to the communities of Hualcayán and Tzactza. Check back soon to see how our programs are developing over the next year, and get involved!
Tourism Development

Communities in the province of Huaylas, Ancash are keenly interested in finding ways to bring more tourists to their communities. In the District of Santa Cruz, tourists flock daily to trek in the Parque Nacional del Huascarán, an UNESCO World Heritage Site for its rare beauty and unique ecosystem. Yet these tourists only spend a few hours in the villages serving as the base camp for the Santa Cruz and Los Cedros trekking routes. With monumental archaeological sites, trails, lagoons, wildlife, and traditional Quechua culture, these communities have much to offer tourists.
For these reasons, PIARA is working in close collaboration with the Peruvian Ministry of Tourism, the Ministry of Culture, the Municipality of the Province of Huaylas, the Huascarán National Park, the communities of Hualcayan and Tzactza-Pariamarca, the Department of Anthropology at Vanderbilt University, and the Museum Studies Graduate Certificate Program and the Chucalissa Museum at the University of Memphis to bring the infrastructure and promotion for these tourism activities in the District of Santa Cruz. We aim to engage local communities in the co-creation of a cultural heritage initiative that includes (1) long-term, education-focused heritage enrichment programs with local schools, (2) the design of community heritage centers at Hualcayán and Pariamarca, each with a museum, library, and community meeting hall and (3) the integration of these heritage centers into an adventure-tourism circuit where visitors can hike or bike the area to explore its natural, cultural, and archaeological resources. The latter project will connect the two sites as tourism destinations with homestays in local villages rather than a simple pass through on a Cordillera trek. We believe there is great potential to expand the incentives for tourists to not only briefly pass through these villages on their way into the Parque Nacional del Huascarán, but to stay the night and enjoy what these communities have to offer. We hope to break ground on our first museum in Hualcayán in 2014.
On August 3, 2013, we held our first ever Hualcayán Cultural Festival, where the community showcased their local culture as well as the rich history of the village. We celebrated local food, dance, and music, and PIARA offered a guided tour of the archaeological site and a mini museum exhibition of our excavated artifacts. It was a huge success and we look forward to the next event in 2014!
Fieldwork Opportunities for Peruvian University Students

It is very important to PIARA that Peruvian university students who are studying archaeology in highland Ancash have the opportunity to work on the archaeological projects we carry out. These students do not always have the university or personal resources to do extended fieldwork on investigative projects as do their international peers. Furthermore, there are very few opportunities for these students to do fieldwork in their own region of the Andes, forcing many to leave the highlands to gain fieldwork experience on the Peruvian coast.
In 2011 PIARA signed a convenio or formal relationship with the Universidad Nacional de Ancash - Santiago Antúnez de Mayolo (UNASAM) in Huaraz. This formal agreement states that PIARA supports the School of Archaeology at UNASAM with needed equipment and supplies and sponsors UNASAM archaeology students to do their practicums on PIARA projects free of charge. Because PIARA also offers a field school to international students, this opportunity allows field school participants to learn along with Peruvian students as a single cohort. In our first year, we supported thirty-one archaeology students from UNASAM in their practicum training at Hualcayán, and five UNASAM students completed their final year thesis projects with PIARA. Each year we continue to support numerous UNASAM students in research experience. Each year we also support a few students from San Marcos University in Lima to gain research experience, and several are currently completing their Bachelor's and Licenciatura degrees with us.
As part of our convenio with UNASAM, we have donated a variety of materials to the Escuela Académico Profesional de Arqueología in the Facultad de Ciencias Sociales, Educación y de la Comunicación. This includes a Nikon total station and four GPS units for mapping archaeological sites, a computer, scanner and printer for the creation and management of digital maps and GIS analysis, and two-way radios for communication during fieldwork. This equipment has allowed UNASAM students to conduct independent archaeological research in other areas of Peru with minimal additional funds.
PIARA further supported the UNASAM archaeology program in 2011 by sponsoring the annual "Andean baptism" they hold for their incoming class of students. We conducted this baptism on the ancient ceremonial mounds at Hualcayán where a Quechua shaman blessed each of these students as they initiated their careers in the study of the Andean past. This was also an exciting event for the Hualcayán community, where archaeological experts and students from other parts of the Callejón de Huaylas valley came and demonstrated their interest in the archaeological ruins at Hualcayán.
How You Can Help

If you are interested in donating toward any of these projects, please let us know at community@piaraperu.org. For your convenience, you may also make a contribution online through PayPal:
Or mail a check made out to "PIARA" and send to:
PIARA, Nonprofit LLC
939 Russell St. #17
Nashville, TN 37206 USA
Contributions of any size can make a difference!
All donations will be used exclusively for community development projects and not for archaeological research. However, if you are also interested in donating funds to help us carry out our research, please let us know. The continuation of both our field research and community development projects are crucial aspects of PIARA's overall success. Donors are always welcome to visit our project to see archaeology and community development in action! '
Thank you!

All PIARA artwork, photos, and web and flier designs are copyright © Rebecca E. Bria