Dear interested students: We will not be holding the PIARA Field School in 2016. Please check back in 2017!

Welcome to the PIARA Archaeological Field School
Join PIARA in the spectacular Andean highlands of Peru! In 2013 we introduced an exciting new format for our field school, where students focus their studies on a particular analytical specialty in addition to gaining experience in excavation and laboratory analysis. Students excavate monumental tombs and ritual structures at Hualcayán, then focus their studies on one of the following methodological concentrations: bioarchaeology, Geographic Information Systems (GIS) or artifact analysis. These are all important in the field of archaeology today, and this course allows students to explore new methods or broaden their knowledge in these areas. During the field school, participants live and work in the rural Quechua community of Hualcayán, as well as travel to important archaeological sites and museums in three cities and visit stunning natural features likes high altitude lagoons and glaciers.

For more photos of PIARA's past field schools, click here and here.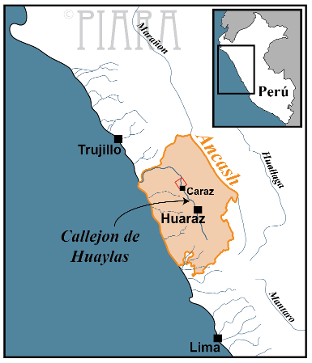 Between 2011 and 2013, 132 students completed the PIARA archaeological field school at Hualcayán. These students came from all over the world including the United States, Canada, England, Scotland, Venezuela, Australia, and China. In addition, approximately 40 Peruvian undergraduate students from UNASAM university in Huaraz and San Marcos University in Lima did practicum training at Hualcayán, and eight of these students completed their final year projects with PIARA at Hualcayán.
Hualcayán is located in the stunning Cordillera Blanca mountain range of the Peruvian Andes, situated below the famous Alpamayo glacier in the Parque Nacional del Huascarán: an UNESCO World Heritage Site protected for its extreme beauty and rare ecosystem. We invite you to come experience this amazing landscape, its people, and its ancient past!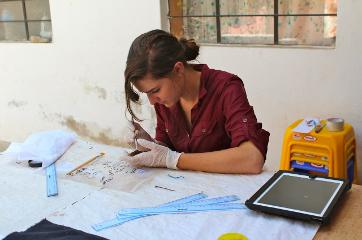 What You Will Learn
The course Analytical Methods in Archaeology is a unique, intensive learning experience that provides detailed training in a variety of important methods used in archaeological investigation. Students will spend half of their time learning general excavation and laboratory techniques. For the second half of the field school, they will specialize in a specific analytical method. Students may select bioarchaeology, Geographic Information Systems (GIS), or artifact analysis as their concentration.
Participants will learn excavation techniques in a variety of contexts, including tombs and ceremonial mounds at Hualcayán. They will learn how to properly lay out excavation units, how to draw plan maps and profiles of stratigraphic and architectural features, and how to digitally record data and make digital drawings using iPads in the field. Students will also attend workshops in total station mapping and laboratory methods such as ceramic analysis, artifact illustration, bioarchaeology, GIS, soil fine screening and flotation, and textile analysis.
Students will then choose one of the following concentrations:
1. Bioarchaeology Students will focus their studies on the excavation of ancient tombs and the analysis of human skeletal remains. PIARA has an incredible sample of mummified and non-mummified remains. Students will develop and/or refine their ability to: identify human bones, determine the sex and age of human skeletons, and document the number of individuals (MNI) present in comingled contexts. They will also learn more advanced bioarchaeological analysis skills by finding evidence for ancient diseases and nutritional deficiencies (paleopathology), identifying evidence for trauma, violent interactions and activity patterns, and studying trephanation techniques and cranial modification practices. Students will reconstruct mortuary practices at Hualcayán through an analysis of funerary architecture, context, entomology, and material association (textiles, ceramics, metal objects, and macrobotanical remains). Finally, students will learn proper techniques for the cleaning and curation of skeletal materials. Participants must be comfortable working in small, enclosed tomb spaces.
2. GIS (Geographic Information Systems) Students will focus their studies on archaeological and environmental survey, mapping, and the management and analysis of this data using GIS software. In the field, students will discover and document archaeological sites using total stations and GPS units (survey) and will study the architecture and environment of these sites (architectural and landscape analysis). These data will be collected through a series of assignments designed to teach a variety of GIS techniques and analyses that are commonly employed in archaeology. In the lab, students will import, create and manage spatial data, learning to: georeference maps, photographs, and satellite images; conduct visibility and cost-path analyses; manipulate, generate, and convert different types of spatial data such as shapefiles, DEMs and TINs; and process these data for 2D and 3D visualization. Students will also learn to manage and visualize excavation data in GIS. All students must bring a PC laptop (or Mac running Bootcamp) with these requirements in order to participate in the GIS concentration. They must also be able to walk long distances in mountainous terrain at high altitude.
3. Artifact analysis Students will analyze excavated artifacts from particular contexts at Hualcayán to construct and interpret artifact assemblages across space and time. PIARA excavations have amassed an extensive and varied artifact collection from a variety of contexts and prehistoric periods, from which students will select a specific theme, area, and/or period to intensively study. Students will learn to perform detailed attribute analysis on these artifacts, with a primary focus on ceramics, animal bones (zooarchaeology) and textiles. The proper techniques of ceramic illustration, photography, and reconstruction/restoration will be an important part of this training. Students will also learn to process soils through fine-screening and flotation in search of micro artifacts and botanical materials. Participants will process new materials from current excavations as well as already excavated materials.
*Lab-intensive option: Students may also choose a lab-intensive course, where one half of the course is oriented towards artifact analysis (as opposed to excavation), with bioarchaeology or GIS as their secondary concentration. Alternatively, lab-intensive students may spend the entire session focusing on artifact analysis.
The PIARA field school offers an incredible opportunity to explore a variety of methods and conduct research on a topic that interests you. In addition to field and laboratory work, assigned readings and lectures will provide you with knowledge on Andean prehistory and methodological training. For your final project, you will focus your data collection on a specific topic and prepare a final group presentation that synthesizes your findings. You will receive eight credit hours from the Univerisad Nacional de Ancash - Santiago Antúnez de Mayolo (UNASAM) for successfully completing the course. UNASAM students will simultaneously participate with you in fieldwork at Hualcayán, providing an intercultural learning experience.
We invite you to explore the exciting Andean past, learn advanced archaeological methods, and experience traditional Andean culture at Hualcayán with us this summer!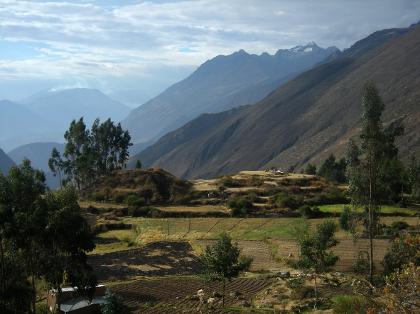 PIARA History and Research Objectives
The Proyecto de Investigación Arqueológico Regional Ancash (PIARA) is a long-term, regionally focused, and collaborative archaeological research project led by Principal Investigator Rebecca E. Bria (Ph.D.c. Vanderbilt University). The overarching goal of PIARA is to investigate the socio-political, religious, economic and landscape transformations through time in the Huaylas province of highland Ancash, Peru. In 2007 and 2009, PIARA began with a regional survey, which revealed dense prehistoric occupations dating between the Late Preceramic Period and the Early Colonial Period (~2500 BC to ~AD 1600). In 2009, excavation and mapping was conducted at two large archaeological complexes in Huaylas: Hualcayán and Pariamarca.
These sites were selected for more detailed investigation due to the material evidence that each served as a ceremonial center for thousands of years. Investigating these sites allows us to address questions concerning why certain places maintain powerful religious significance over long periods of time and how these places shape and are shaped by political relations, social structures, the organization of community, and economic forces.

Our recent data indicate that Hualcayán was a place for habitation, religious ceremonies and mortuary rituals for more than two thousand years, from the late Formative or "Early Horizon" Period to the Late Intermediate Period (900 BC - AD 1450). The ceremonial mounds and plazas in the Perolcoto sector were the primary foci of our 2011 and 2012 excavations, where we documented changes in religious practices between the Formative Period and subsequent Huarás and Recuay cultural phases through the end of the Early Intermediate Period (~900 BC - AD 600). During the 2013 field season we will continue limited excavations in the principal Formative ceremonial mound in Perolcoto, targeting the foundations of ceremonial practice at Hualcayán.

Hualcayán also has over one hundred tombs scattered across its Perolcoto, Panchucuchu and Ichic Tzacpa sectors. The 2011 and 2012 excavations revealed a great deal of well-preserved skeletal, textile, ceramic and botanical materials that we are using to reconstruct mortuary practices, diet, health, violent interaction, and ancient activity patterns in the Early Intermediate (AD 1-600) and Middle Horizon (AD 600-1000) periods. In 2013, we will continue intensive bioarchaeological excavations in the cave-like machay tombs of the mountainside Ichic Tzapa sector and begin excavations in the chullpa funerary structures in the hilltop Panchucuchu sector. This season we will also continue mapping the Panchucuchu sector, where we are documenting Hualcayán's area of dense habitation, plazas and tombs.
Schedule of Activities

You will fly into Lima the day your session begins. Depending on what time you fly in, this day can be spent relaxing, acclimating to your new environment, or exploring the Miraflores neighborhood on your own. The second day we will spend in Lima visiting the Museo Nacional de Antropología, Arqueología e Historia del Perú and the archaeological site Pachacamac as well as shopping for any last minute necessities. To kick off the field season we will also treat you to a large banquet-style lunch at El Bolivariano where students can try virtually every typical Peruvian dish. We will spend the third day busing to Caraz (10 hours, located at 2285 m/7497 ft) and the fourth day students will visit the Preceramic ritual mound of Tumshukayko, attend an artifact identification workshop in the Caraz Museum, and have time to explore the busy Sunday market before heading up to Hualcayán on day five (1.5 hours from Caraz, located at 3150 m /10,335 ft). Caraz is a beautifully preserved colonial town with a pleasant atmosphere and warm climate. Caraz is known for it's bakeries, sweets, and ice cream, and there are pharmacies and internet cafes to do last minute shopping and emailing before heading to Hualcayán. In Caraz you will experience the coming together of rural and city life: people from the surrounding countryside come down to Caraz daily to sell their goods in the local market.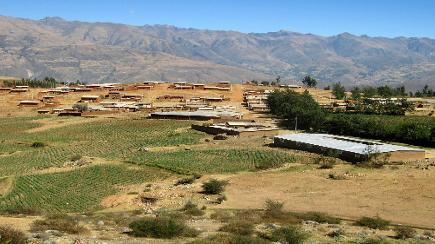 All field and laboratory activities will take place within the small village of Hualcayán. We will work Monday through Friday each week between 8 am and 4:30 pm with an hour break for lunch, and Saturdays will be half days from 9 am to 1 pm, often dedicated to workshops. We will have a cook who serves breakfast at 7 am and dinner at 7 pm each day. Sundays will be a day of rest to do as you please, such as hike to nearby natural or archaeological features, wash clothes, watch or play soccer games in the plaza, watch movies, or just read and relax.

At the end of the project we will have a party featuring a pachamanca feast, a traditional Andean-style barbecue cooked in an earth oven with hot stones. This will give you an opportunity to thank community members for their hospitality and celebrate all the hard work accomplished! After this we will take a 3 day mini tour of the region as a group. We will visit the beautiful Huandoy glacier, lagoon and archaeological site at Keushu and the monumental archaeological site of Chavín de Huántar. We will also visit the Archaeological Museum in Huaraz and you will have time to visit the thermal mineral baths and swimming pools of Monterrey. We will use the Ancash capital of Huaraz as our base during this break, where there is exciting nightlife and a wide and eccentric range of bars and restaurants with local and international food as well as several cafes. Huaraz is always filled with adventure travelers from all over the world, and you will have some free time to explore the city. We will have an end-of-season celebration in Huaraz with alpaca burgers at Creperie Patrick.

Room and Board Arrangements
You will live in the heart of a traditional Quechua community in a rural setting, providing an immersed cultural experience. Hualcayán is a community totaling around 400 people, composed of bilingual Quechua/Spanish-speaking farmers growing quinoa, potatoes, beans and wheat, and raising animals such as pigs, cows, chickens and guinea pigs (called cuy). PIARA has recently completed construction on a new project house with a large lab space, kitchen, bathrooms, showers, and several spacious sleeping quarters. This adobe and concrete building is a ten-minute walk from the archaeological site and will serve as our home, kitchen, classroom (with projector) and laboratory. All participants are required to bring their own sleeping bag and sleeping mat for the floor (accepted applicants will receive a detailed supply list). Hualcayán has a beautiful view of the Callejón de Huaylas valley, and has several other archaeological and natural features within a short walking distance from the village including a waterfall, and students are encouraged to explore the area during free time. We also have a library of archaeology books to read and reference.
In the evenings at Hualcayán we will have a movie projector and movies to choose from. We also have a courtyard where you can socialize. Two telephones will be available to make and receive international calls. Chores will rotate and include helping our cook prepare dinner, dishwashing, boiling water, getting lunch ready for the field, bathroom duty, and sweeping. Participants must be willing to live in close quarters with others (including Peruvian students who may not speak English), have a general attitude of cooperation, and have fun while working hard! Prior Spanish or Quechua language training will enrich this experience, but this is not a requirement as the course is instructed in English.
Cost
PIARA is proud to remain one of the most economical field schools offered in Peru. The PIARA program fee includes not only archaeological field training, but university course credits, travel within Peru to important archaeological landmarks and museums in three different cities, and all hotels stays while traveling to these destinations. This fee will be updated in anticipation of the next active field season.

Fees include:
* Eight credit hours from the Universidad Nacional de Ancash – Santiago Antúnez de Mayolo (please discuss with your university before the summer about transferring these credits; however, we have been informed by previous students that these credits have all successfully transferred to their universities)
* All archaeological instruction and supplies (excluding personal gloves and trowel)
* All bus transportation within Peru between Lima, Caraz, Huaraz, and Hualcayán
* All meals and housing during fieldwork at Hualcayán
* Hotel accommodation in Lima (2 nights), Caraz (2 nights) and Huaraz (3 nights) during travel at the beginning and end of the field school
* Entrance fees and transportation to museums in Lima, Caraz, and Huaraz, the archaeological sites of Chavín de Huántar and Pachacamac
* Three special meals in Lima, Caraz, and Huaraz
* Hardcover field notebook and printouts of assigned readings.
* Project t-shirt!
Fees do not include:
* Airfare to Lima, Peru from your hometown, health/travel insurance, vaccinations, passport/visa fees, airport taxes, taxi to/from Lima hotel (although we will arrange this for you), personal cash
* Sleeping bag, sleeping mat and clothing for warm days and cold nights
* Personal medicines, vitamins, sunscreen or other necessities (we will have first aid supplies)
* Archaeology trowel and gardening or work gloves that fit your hands well, have a flexible fabric, and allow you to handle small objects relatively easily (i.e. not too much extra fabric at the tips)
* Small solar charger for daily charging of personal items like cameras and iPods (optional; we will have electricity but we like to reserve current for necessary field equipment, computers, water boilers, etc.)
* Food during free time in Lima, Caraz, and Huaraz
* Any additional snacks or drinks
* Any individual travel throughout Peru before or after the field school
Please inquire about a non-credit option and fee at applications@piaraperu.org.
PIARA Field School Scholarships
The PIARA Field School Scholarship is now available to outstanding student applicants. These awards will be based on the student's brief scholarship essay and their overall academic performance as reflected in their letter of recommendation and GPA. Financial need will also be considered, however academic promise will most heavily weigh decisions. Students enrolled full-time in a college or university from any country are eligible for this scholarship.

Successful applicants will receive one of two available $500 scholarships.
To be considered for either of these scholarships, please fill out the optional essay section found at the end of the application form. A phone interview may also be requested of top candidates before final selection is made. Scholarship recipients will be notified by March 15.
The Archaeological Institute of America also offers a few competitive scholarships for field school participants: http://www.archaeological.org/grants/708, and PIARA applicants are encouraged to apply as we have had successful recipients in the past. Also, please inquire immediately within your own university about Summer research travel funding; deadlines for competitions often occur in early Spring.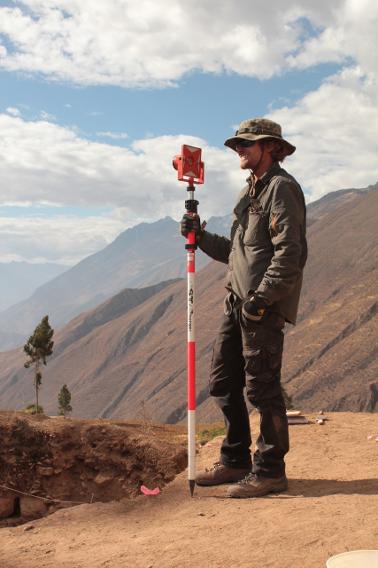 Testimonials
"The PIARA field school was the perfect place to combine my love of the outdoors with hands-on archaeological experience. I gained practical skills in excavation, mapping, and laboratory analysis that leave me feeling prepared for the job market or graduate studies. I was also able to test out my Spanish skills with the local community and loved exploring the surrounding Andes. I highly recommend this field school! -Jillian Richie
As an aspiring biological anthropologist, I was looking for a field school that would give me hands-on experience with skeletal analysis. The PIARA field school provided an amazing opportunity to take my knowledge far beyond what I had learned in textbooks. I strengthened my analysis skills and also learned the field methods necessary to conduct bioarchaeological excavations. Hualcayán is the perfect location to explore the outdoors, engage in Peruvian culture, and experience what archaeology is really like! -Shaina Molano
"This experience has not only given me the technical skills necessary for future employment, but also an understanding of how to conduct research in the field. Hualcayán is a stunning location to work in and explore, and the field school was affordable. You won't find a more authentic and informative experience than this! -Sam Hutchins
How To Apply
Applicants must be at least 18 years or older and have successfully completed one year of full-time college or university studies to apply.
1. Download, fill out, and email the application form.
2. Have a professor email a letter of recommendation with the recommendation form attached to the email.
3. Email an unofficial (scanned) copy of your latest or final university transcript.
4. Send in a $500 deposit within 7 days after you are notified of your acceptance.
All applications, recommendations, and unofficial transcripts must be sent electronically to field school director Rebecca Bria at applications@piaraperu.org.
The application deadline is rolling, so interested students should submit their application as soon as possible, as space is limited. Applications will be reviewed for acceptance as they are received. Qualified applicants who have completed steps 1-3 above will be notified of their acceptance within one week of sending in all application materials. PIARA may request a phone interview with applicants before acceptance. If you are accepted, completing Step 4 will secure your place in the field school. You may send in your application before your recommendation has been sent in by your professor, but please contact him or her as soon as possible so that your application can be processed without delay.
For all participants accepted by March 1, the final balance is due April 1. Any applicants accepted after March 1 must send in their final payment within four weeks of the date of their acceptance. Extensions to this deadline will be made in special cases if financial aid arrangements delay funds. Such a case must be discussed with PIARA director Rebecca Bria in advance of the deadline or you risk loosing your spot in the field school.

If you already have significant excavation experience and would like to volunteer as a crew chief, please send an email to Rebecca Bria at rebecca.e.bria@vanderbilt.edu describing your interest along with your CV and the name, email and phone number of a reference who can speak to your prior experience in the field. Crew chief positions will be offered at the discretion of the project director.

All application materials are required to be submitted electronically to applications@piaraperu.org. However, general correspondence may also be directed to:
Rebecca E. Bria, PIARA Director

Department of Anthropology

Vanderbilt University

Station B, Box 6050

Nashville, TN 37235
All PIARA artwork, photos, and web and flyer designs are copyright © Rebecca E. Bria