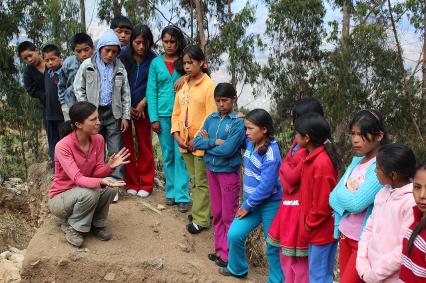 Contact us!

Email: info@piaraperu.org
Phone US: 001-601-988-8120 (until early May 2013)
Phone Peru: 051-9947-92007 (after early May 2013)
Welcome to the Proyecto de Investigación Arqueológico Regional Ancash, a research project that investigates the ancient past of the highland Andes in Ancash, Perú. Since 2009, PIARA has focused its investigations in the Callejón de Huaylas, an impressive valley formed by the Cordillera Blanca and Cordillera Negra mountain ranges.
PIARA is designed to be a long-term research and development project with two central goals: 1. to conduct ongoing archaeological investigations that will reveal the rich prehistory of highland Ancash and 2. carry out small development projects in the rural Quechua communities we interact with through our archaeological research. We hope these goals allow us to not only accomplish important scientific research but also to find sustainable solutions for archaeological site preservation, tourism, education, and basic health.
Please enjoy browsing our website to find out more about current PIARA projects and discover ways you can participate or contribute. Please contact us with any questions or for more information at info@piaraperu.org.

Your generous donation will be used to continue PIARA's successful 2013 programs that included creating the Hualcayán Library, sponsoring the first annual Hualcayán Cultural Festival, and recent Christmas Party. In 2014, we will expand on these projects to include a medical clinic, development of an ecotourism program and more. Thank you in advance for your support!