PIARA Research
One major component of PIARA's mission is to conduct archaeological investigations that reveal the rich prehistory of the highland Andes of Huaylas, Ancash Peru. In archaeological research, PIARA focuses on excavations, survey, mapping, and material analysis at the sites of Hualcayán and Pariamarca. Projects include field work and the bioarchaeological study of the funerary contexts in four chullpas or machays in the Ichic Tzapa sector; further exploration of the construction sequence of the mound complex in the Perolcoto sector and uncovering Kotosh religious tradition structures and activities; and further defining the characteristics of the domestic area in the Panchocuchu sector.
Want to learn more about PIARA's archaeological research? Watch the video above on PIARA's celebration of the 2014 Day of Archaeology. On July 11, 2014, archaeologists in Hualcayán conducted research in the lab, in the field, and on a host of community development projects as well. This variety of tasks is a part of PIARA's commitment to a multi-disciplinary and applied approach to archaeology.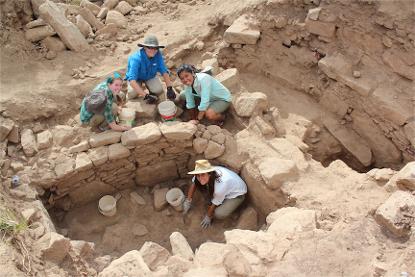 PIARA Archaeological Field School:

Analytical Methods in Archaeology
Join PIARA in the spectacular Andean highlands of Peru! In 2013 we introduced an exciting new format for our field school, where students focus their studies on a particular analytical specialty in addition to gaining experience in excavation and laboratory analysis. Students excavate monumental tombs and ritual structures at Hualcayán, then focus their studies on one of the following methodological concentrations: bioarchaeology, GIS or artifact analysis. These are all important in the field of archaeology today, and this course allows students to explore new methods or broaden their knowledge in these areas. During the field school, participants live and work in the rural Quechua community of Hualcayán, as well as travel to important archaeological sites and museums in three cities and visit stunning natural features likes high altitude lagoons and glaciers. Learn more...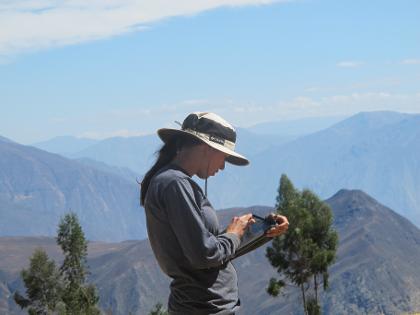 Beginning in 2011, PIARA successfully integrated a procedure of 100% in-field digital data collection during archaeological excavations, made feasible by recent advances in the portability, durability, sophistication and affordability of consumer-line tablet computer hardware and software. Using a system that incorporates iPads, a variety of applications and FileMaker databases, this methodology allows for greater consistency and efficiency in the recording of archaeological data. These preliminary explorations in paperless archaeology demonstrate the power of technology in streamlining the collection and processing of data from archaeological excavations.
Learn more...
All PIARA artwork, photos, and web and flyer designs are copyright © Rebecca E. Bria