PIARA Research
A major component of PIARA's mission is to conduct archaeological investigations that reveal the rich prehistory of the highland Andes in Ancash, Peru. Focused on the province of Huaylas, PIARA has performed surveys in the northern Callejón de Huaylas valley and excavations, mapping, and material analysis at the archaeological complexes of Hualcayán, Pariamarca, and Aukispukio. The majority of our work has focused on Hualcayán, where ongoing research is uncovering four millennia of ritual and agricultural practice in a mound, plaza, and terrace complex called Perolcoto, conducting a funerary and bioarchaeological study of the site's numerous chullpa and machay tombs, and investigating domestic life in residential patio groups.
We have also we collaborated with the American Climber Science Program on a USAID-funded program to explore how people living in the Cordillera Blanca are experiencing climate change. The glaciers of this mountain range, which have provided ample water for communities across Ancash for thousands of years, are rapidly disappearing.

Want to learn more about PIARA's archaeological research? Watch the video above on PIARA's celebration of the 2014
Day of Archaeology
for a glimpse of the PIARA student and staff team in action during a small research season. On that day we conducted research on ceramics, lithics, and human remains the lab, mapped in preparation for aerial photography in the field, and advanced a host of community development projects. This variety of tasks is a part of PIARA's commitment to a multi-disciplinary and applied approach to archaeology.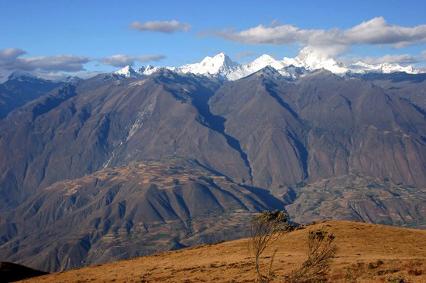 PIARA is a regionally-focused and collaborative archaeological project that grew out of the research objectives and dissertation work of principal investigator Rebecca Bria (University of Minnesota–Twin Cities; Ph.D. Vanderbilt University). The overarching goal of the research is to understand longterm shifts in social and political organization in highland Ancash, Peru by examining transformations in ritual, economy, and ecology. Since 2009, this work has been carried out in collaboration with Peruvian archaeologists and PIARA co-directors Elizabeth Cruzado, Felipe Livora, and Cora Rivas as well as with several material specialists and student collaborators. Learn more...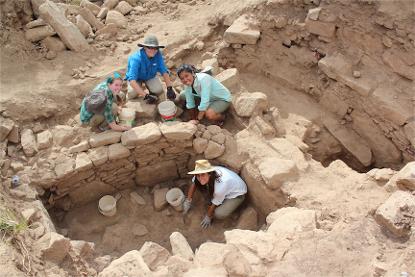 PIARA Archaeological Field School:

Analytical Methods in Archaeology
Join PIARA in the spectacular Andean highlands of Peru! We offer an exciting field school course, Analytical Methods in Archaeology, where students focus their studies on a particular analytical specialty in addition to gaining experience in fundamental field and laboratory skills. In 2018, students will excavate monumental tombs and ritual spaces at Hualcayán, then focus their studies on one of the following methodological concentrations: Bioarchaeology or Artifact Analysis. Students will also participate in supplementary training in Geographic Information Systems (GIS) and 3D Photogrammetry. Learn more...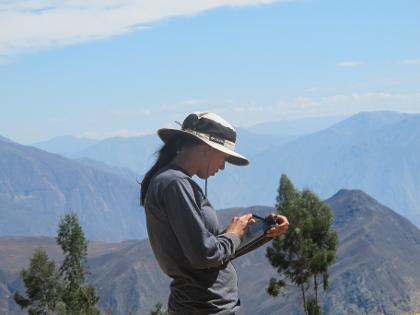 PIARA is proud to have been part of the first wave of paperless archaeology. During 2011, in the rural Ancash highlands, PIARA integrated a procedure of 100% in-field mobile digital data collection for archaeological excavations and ceramic analysis, made feasible by recent advances in the portability, durability, sophistication, and affordability of consumer-line tablet computer hardware and software. Using a system that incorporates iPads with custom FileMaker databases and a variety of other applications, this our has allowed for greater consistency and efficiency in the recording of archaeological data. It's visual guides and interactive format has also enhanced the way that students learn the craft and science of archaeology. It has also helped crew members, which often shift from year to year, to effectively build off the work of their predecessors and collaborate on research across the site.
Learn more...
All PIARA artwork, photos, and web and flyer designs are copyright © Rebecca E. Bria