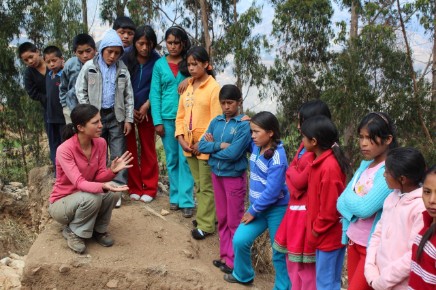 Rebecca E. Bria
PIARA Principal Investigator, Project Director & Field School Instructor

Rebecca is an anthropological archaeologist with twelve years of experience in field archaeology and began investigations in the Andes twelve years ago. Her experience lies in excavation, survey, total station mapping, field and artifact illustration, ceramic analysis, and GIS, and she has participated in archaeological research in several countries around the world: in Peru, Argentina, Belize, Italy, the United Arab Emirates, and the United States
...but her heart remains in the Andes. Rebecca is the director and principle investigator of PIARA as well as a doctoral candidate in the Department of Anthropology at Vanderbilt University. She has received funding from Vanderbilt's College of Arts and Science and Vanderbilt's Center for Latin American Studies to establish this research project in previous years, and more current fieldwork has been supported by the IIE Graduate Fellowship International Study (Fulbright-Hays) and the Philanthropic Educational Organization. Rebecca received a teaching award from her department in 2010 and enjoys teaching both in the classroom as well as in the field. She leads the PIARA Archaeological Field School as a visiting professor at the Universidad Nacional de Ancash - Santiago Antúnez de Mayolo in Huaraz, Peru. Rebecca is very excited to work with so many new student collaborators this year and to continue to develop the community projects
planned for 2013 and beyond.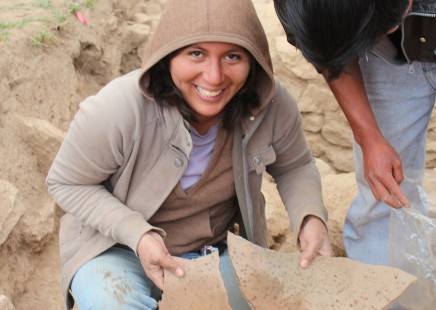 Lic. Elizabeth Cruzado Carranza
PIARA Co-Director, Head Laboratory Instructor
Elizabeth has ten years of experience in archaeology, focused on the regions of highland Ancash and the Central Coast of Peru. She is a licensed archaeologist from San Marcos University in Lima, is fluent in English, and in 2009 she was a curator for the installation of the new museum exhibition in Caraz. Elizabeth is an expert in the analysis, conservation and curation of a wide variety of ancient Peruvian material culture. She joined PIARA in 2011 and will continue working as the head laboratory instructor for the project. This season she will be helping students design and collect data for their final projects while instructing them in a variety of laboratory methods throughout the season.
Collaborators and Instructors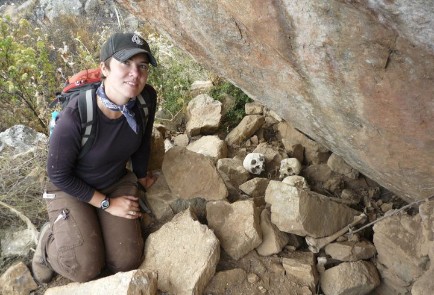 Christine Pink, Ph.D. Bioarchaeology Field School Instructor
Chris has ten years of experience doing bioarchaeology in Peru and elsewhere. She uses a variety of methods to study population migration and paleodemography in the Andes, and has conducted fieldwork in several regions of Peru. Chris completed her PhD in anthropology this year at the University of Tennessee - Knoxville and currently conducts forensic investigations for JPAC, identifying missing persons of past wars. Chris began collaborating with PIARA in 2009, and she will be leading the excavation and skeletal analysis of tombs at Hualcayán this summer.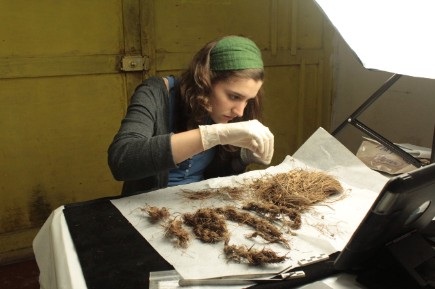 M. Elizabeth Grávalos Textile and Perishables Specialist and Field School Instructor
Beth completed her B.A. in Anthropology and Spanish at DePaul University and is currently a graduate student at Purdue University. She has worked in the Andes for four years and has been with PIARA since 2011. Beth specializes in textiles and other fiber-based perishables and is currently investigating the perishable remains from Middle Horizon tombs at Hualcayán. Her research interests also include craft production and its relation to gender ideologies and mortuary ritual practice in the Andes. During the 2013 field school, Beth will be leading workshops on textile analysis and ancient Andean weaving techniques.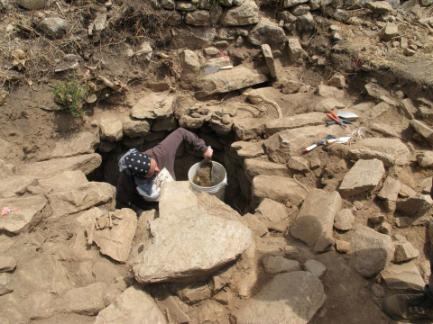 Liz DiGangi, Ph.D Bioarchaeology Field School Instructor

Liz has over a decade of archaeological field experience beginning as a field school participant on a project in upstate New York and later as crew chief several years running for a project in St. Kitts, West Indies. She has several years of experience living and working in South America, having done her doctoral research on prehistoric skeletons from Chile and currently lives in Colombia where she consults and trains forensic professionals charged with excavating and identifying victims of the Colombian conflict. Her research interests include forensic anthropological topics and she is currently co-Principal Investigator on a project to develop biological profile standards for modern Colombians. In addition, the prehistory of the Andes, especially health as recorded in the bioarchaeological record, continues to be a major area of interest. She is co-editor of Research Methods in Human Skeletal Biology. This will be Liz's third year as a PIARA instructor.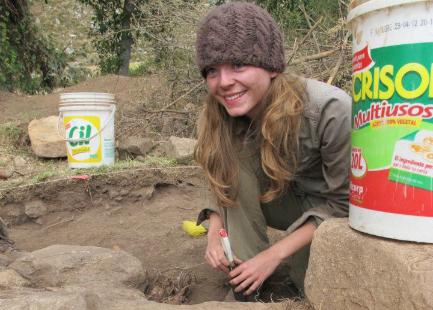 Emily Sharp PIARA Bioarchaeology Field School Instructor
Emily is a bioarchaeologist with six years of field experience in Peru. She received her BS in 2008 from Vanderbilt University, where she was involved with several archaeological projects in the south central Andes. Emily is now a graduate student at Arizona State University and is primarily interested in mortuary archaeology and stable isotope analysis. She is excited to return to Hualcayán this summer with PIARA.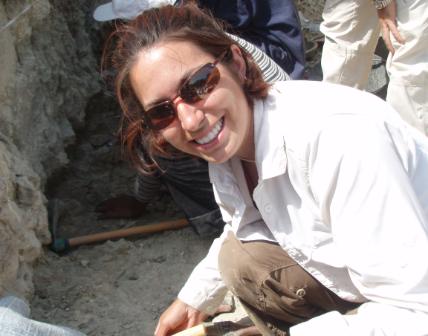 Julie Lesnik, Ph.D Bioarchaeology Field School Instructor
Julie came from a background in archaeology and then pursued a PhD in biological anthropology at the University of Michigan (2011). In addition to Hualcayán, Julie has participated in excavations in Sicily, the Czech Republic, South Africa and Tanzania on sites ranging in age from approximately one thousand years old to four million years old. Julie's research interests are based on the evolution of the human diet and in Peru she is investigating skeletal adaptations associated with the use of intensive agriculture. Julie has been teaching classes at various universities in Chicago, Il including the University of Illinois-Chicago and DePaul University, but she enjoys the hands-on teaching in the field more than anything and cannot wait for another excellent season with PIARA!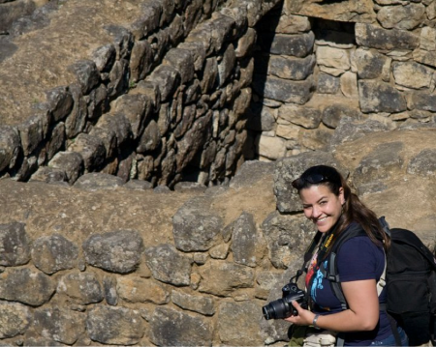 Sara Becker, Ph.D. Field School Instructor

Dr. Sara K. Becker graduated summa cum laud from Arizona State University with a BA in Anthropology and an MA degree with honors from California State University Los Angeles in Anthropology. Sara's MA thesis research at the National Museum of National History, Smithsonian Institution in Washington, D.C. was over health changes with European contact on Native American groups. While attending the University of North Carolina at Chapel Hill (UNC), Sara expanded her anthropological study areas to include Andean Bolivia and Peru in South America. In 2007, she began her bioarchaeological research over the Tiwanaku culture (AD 500-1100), one of the earliest Andean state level societies. Her dissertation, for which she earned her doctorate in 2013, focused on people working within this high elevation state and she used labor as a catalyst to study state formation. In addition, Sara has had her research featured on the Discovery Channel program, "Bone Detectives."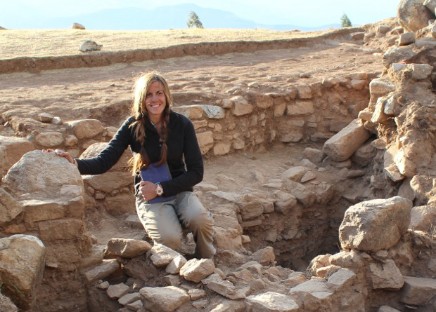 Kimberly Munro Field School Instructor

Kimberly Munro is a PhD student at Louisiana State University, pursuing interests in GIS applications in archaeology, remote sensing, landscape and settlement patterns, and Recuay coastal/highland interaction in central Peru. She received her B.A. in Anthropology and Religious Studies, as well as her M.S. in Geographic Information Sciences from Florida State University. Kimberly also has seven years experience working for the United States Forest Service and the National Park Service, and has excavation experience throughout the Southeastern United States and Peru. She joined the PIARA team in 2011, and looks forward to continuing this collaboration in the 2013 field season.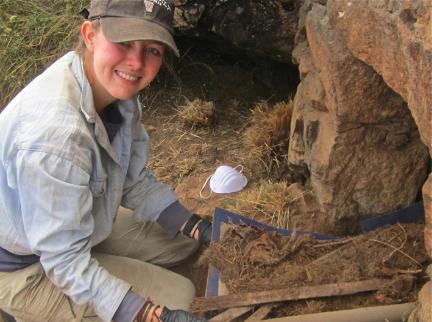 Rachel Witt Bioarchaeology Field School Instructor

Rachel recently completed her B.A. in Anthropology and Art History from Vanderbilt University. Rachel has been working in Peru for thee years doing bioarchaeology research and has worked with PIARA since 2011. She uses osteological analysis to investigate how policies and practices of autonomous polities verses those of the imperial states may have similarly or differentially affected morbidity, physical activity patterns, and exposure to violence. Her research interests also include Andean mortuary practices and studies of the archaeological body as a material culture. She is excited to meet the field school participants and spend another summer with PIARA.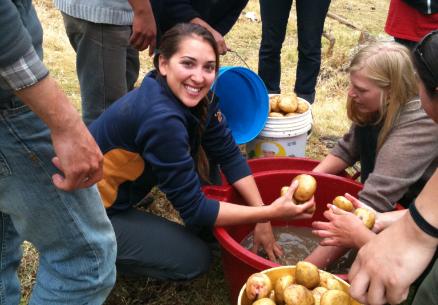 Tamara Barylski Field School Instructor

Tamara earned a BA in Anthropology at UCLA in 2008. In recent years she has been working in the education sector for a community college in Huntington Beach, Ca, and she joined the PIARA team in 2011. She has traveled through Mexico, Costa Rica, Belize, Guatemala, Peru and the Philippines, while her study of Anthropology has led her through research projects in Egyptian, Filipino, and South American cultures. Tamara's professional, educational, and anthropological background has led her to develop an interest in the connections between archaeological projects and communities, sustainability and tourism. Her archaeological interests are rooted in the material record, ethnoarchaeology, and expand into the virtual reconstruction of sites. This season, she will be conducting research on Hualcayán's ceramics, focusing on attribute analysis and reconstruction. She looks forward to collaborating once again in Hualcayán this season!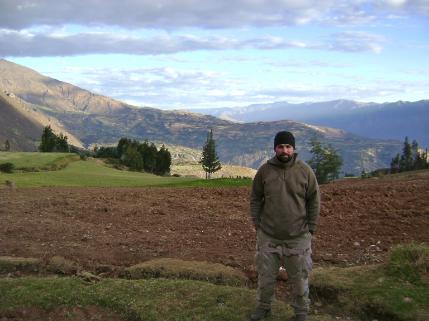 Steven Treloar Field School Instructor

Steven "El Guapo" Treloar will received his B.A. in anthropology from Kansas State University in December 2012, and is a graduate student at Louisiana State University. Steven's research interests lay in prehistoric ritual architecture and systems of exchange in the Southeastern United States and in the Andes using a variety of methodologies, including total station mapping, surveying, GIS, and architectural analysis. Steven has worked with PIARA since 2011 and is ready to spend another summer in Peru!
Shaina Molano Field School Instructor

Shaina Molano graduated from Columbia University of 2010 with her B.A. in Evolutionary Biology of the Human Species. Taking a break from anthropology and archaeology, she then joined Teach for America and taught high school biology and biotechnology while earning her M.A. in Urban Education. Shaina will be attending graduate school in fall 2013 to study forensic archaeology. She initially joined PIARA in 2012, focusing on bioarchaeology, ancestor veneration in the Andes, and the identification of individuals from mass burials. Shaina is absolutely ecstatic to return to Peru in summer 2013 and work with PIARA again!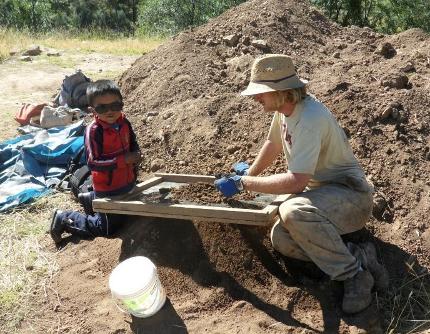 Sandy Hunter Field School Instructor

Sandy graduated from Iona College in 2013, with a major in History and a minor in Economics. He is starting graduate studies in Anthropology at the University of Chicago this fall with the intent to focus on Andean archaeology. His research interests focus on ritual and religious ideology as they relate to empire expansion. Unrelated to academia, Sandy has led two service-learning trips to the Andes, one to Bolivia and another to Peru. Sandy participated in PIARA's field school in 2012 and is very much looking forward to another summer of working at Hualcayán.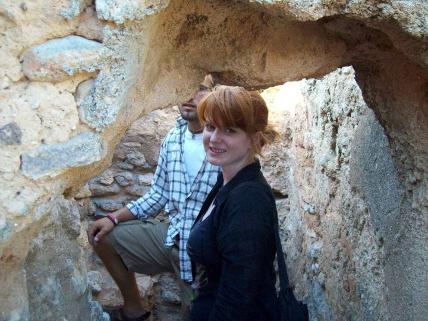 Amy Anderson Field School Instructor

Amy earned her B.A. in archaeology and classics from the University of North Carolina at Chapel Hill in 2012, and has since been engaged in a series of cultural resource management projects. She has three years of experience working on a variety of cemetery sites in Greece and the Southeastern U.S. Her research interests include health and diet of past populations, and reflections of personhood and identity in the mortuary record. This will be her first summer with the PIARA team.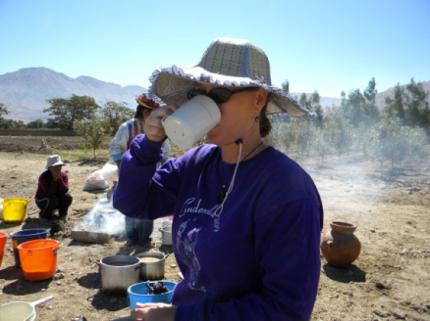 Ann O. Laffey Field School Instructor

Ann has worked throughout the Andes for over 9 years. She received her master's degree from the University of Florida and is a current PhD student. Her primary concentration has been in bioarchaeology and archaeochemistry with a focus on stable isotopes and paleodiet. Currently, she is working on stable isotope compound-specific analyses and earthenware residue analysis. She has diverse interests which include projects related to iconography and archaeoastronomy. She has been fortunate to have collaborated with the Complejo Arqueológico El Brujo exploring how the Moche peoples (A.D. 100-700) adapted to coastal desert oases by examining subsistence strategies. She has also collaborated with the Museo Contisuyo and Proyecto Arqueológico Cerro Baúl conducting an ethnoarchaeological project devoted to chicha (maize beer) production in the highland community of Moquegua, Peru. Although her research has diverse trajectories, her primary interest lay with exploring women in the prehistoric Andes and their role as primers of sociopolitical forces and empire building in the Middle Horizon (A.D. 600-1100). She has received funding from the University of Florida's Center of Latin American Studies for two seasons of field work. Ann has an extensive background in laboratory instruction and is looking forward to spending quality field time with adventurous students surrounded by the majesty of the Cordillera Blanca!
All PIARA artwork, photos, and web and flyer designs are copyright © Rebecca E. Bria